03.
Working styles and growth opportunities
for each life stage
SEMCO has the top market share, and it also is leading the industry in working styles, isn't it?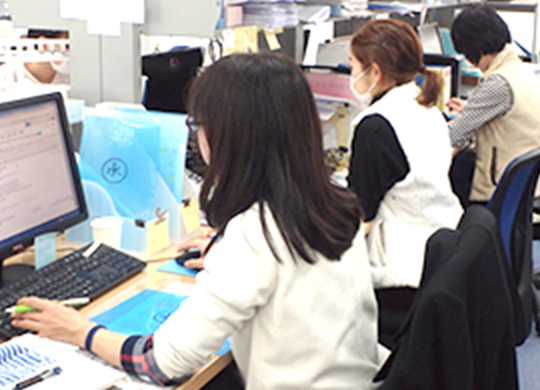 Soda:
We have established a variety of systems so that both men and women can make best use of their abilities according to their life stage and family circumstances. Naturally we provide childbirth and child care leave for women employees, and I believe that the concept of balancing work and private life is widely recognized here.
For example, regarding working styles for women, SEMCO is unusual in the industry for having more than 50% women employees. I think that this shows we have naturally created an environment that is easy for women to work in. The foundation of this is the corporate culture which we have created and which promotes mutual understanding and assistance. We also have women in management positions, and have prepared opportunities to accept new challenges for anyone who has the proper motivation. There are also opportunities for hourly wage employees to be promoted to full time employees.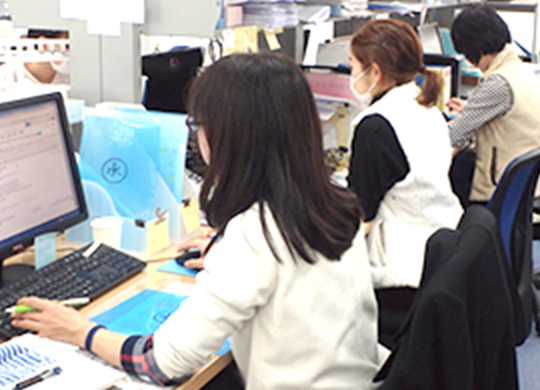 I often hear from employees that they feel the company gives them opportunities to grow.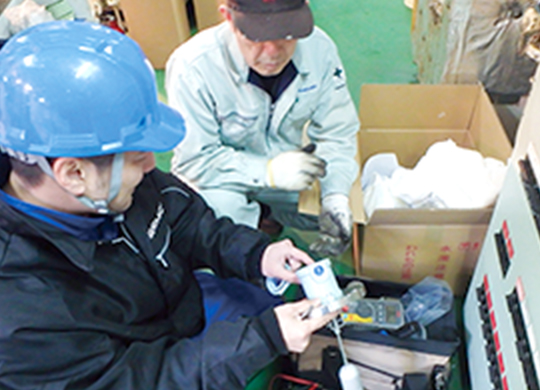 Soda:
In addition to OJT, we also conduct training and study meetings in order to be a learning organization. We have also introduced a coaching system and are working to keep the organization fresh and vital. This is quite unusual for a manufacturer of our size.
In fact, while it would be faster to assign quotas in order to create sales, and it would be easier for management to simply give orders, this would not lead to growth. I believe it is important for each person to think for themselves about what he or she can do to accomplish a goal, and then to take action. This is what allows them to expand their own potential.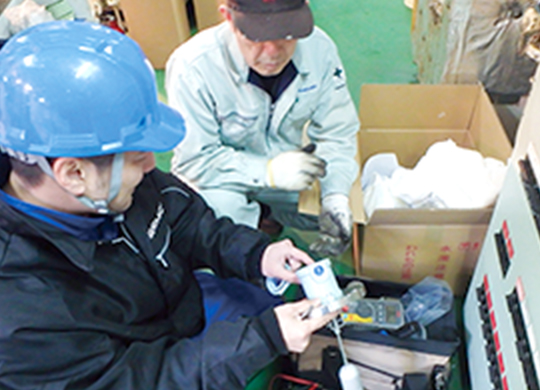 I heard that you also acquired a coaching qualification.
Soda:
Yes, and I put it to full use every day in our organization. When somebody faces a problems, I utilize coaching methods to help that person find a solution. This also allows us to understand the particulars of each employee's thinking and actions, allowing more suitable assignments and ensuring that we have the best person for every position.